INTRODUCTION
Get ready to witness the pipe-making world turned upside down! This case study delves into the exciting journey of Shivkrupa Fabricon as they embarked on a mission to revolutionize their manufacturing operations with the power of Industry 4.0 technologies.
 From the clunky, manual processes of the past to the sleek, digitized operations of the future, this study takes you on a thrilling ride through the highs and lows of implementing IoT, AI, and machine learning in the pipe-making industry. Buckle up, it's going to be a wild ride!
 

BACKGROUND:
Shivkrupa Fabricon, a pipe manufacturing plant in Ahmedabad, was facing challenges in keeping up with digital advancements in the industry. They partnered with LimelightIT Research PVT LTD, a company that specializes in providing IoT and digitization solutions using cutting-edge technology like AI and ML.
Together, they implemented Industry 4.0 technologies to fully digitize the plant, resulting in the pipes being of higher quality than before and the plant's manual labor is minimized.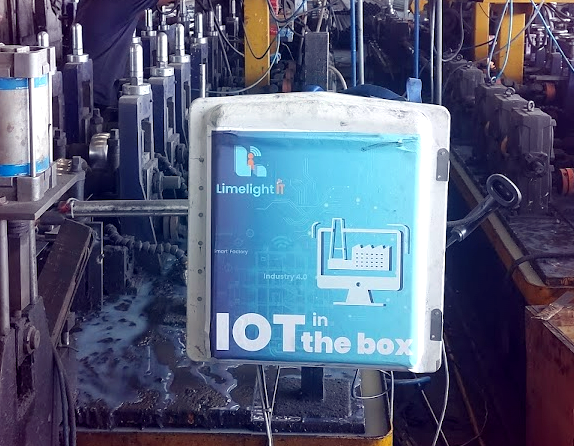 Solution
LimelightIT's solution included a mind-boggling array of IoT devices and software modules for user management, manufacturing, inventory management, and sales. They also created a digital twin of the factory's machines and assets, which could monitor performance and production in real time. And safety? Don't even get us started on the safety features they implemented. It's like they thought of everything.

RESULTS:
Increased Efficiency:

Our solution includes the integration of retrofit sensors that collects data. This data is then analyzed to improve plant efficiency by an average of 30%.
Reduced Operating Costs:
By automating maintenance and monitoring, our solution can reduce operating costs by an average of 20%.
Improved Production:
Real-time monitoring of performance and production using digital technology can increase production by an average of 15%.
Get ready for a digital revolution like Shivkrupa Fabricon! With our end-to-end digitization solution, your pipes manufacturing plant will be transformed into a futuristic, high-tech wonderland.


MPM Sensor 
 Say goodbye to manual labor and hello to automation and real-time monitoring. And the best part? Our solution is budget-friendly, so you won't have to break the bank. Upgrade to the future now by clicking the icon below!